assalammualaikum....
ye.setelah 3hari 2mlm di penang,smalam aku selamat tiba di rumah.gila penat punya vacation.aku rasa cam nak patah je tengkuk sama pinggang sebab asik kena drive...hahaha...aku sampai rumah lebey kurang pukul 6.30...pas angkat2 suma barang,aku terus nek atas n bukak tenet for almost 2hours.aik,td kata penatkan?hahaha...tah...ak rindu sangat nak bukak blog aku n blog2 orang len...ilang suma penat aku...tp tak mampu nak post new entry wpon bliss menghantuk pale kat dinding umah.maaf ye u!

1st skali,aku takde nanes ye!tp ade sket sebak bile sorang2 lepak tepi pantai...aku pon taktau nak cakap cane...penang ni special...sebab for once in mylife,aku rasa heppy wpon jauh dari family...
i feel safe n ade sense of belonging kat penang
....so bila semalam nak balek umah,aku tau next tym aku bley je lgi datang penang...tapi perasaan meninggalkan penang tu buat aku rase sayu...dulu aku bermastautin[cam slh eja] kat penang...skang takde da la...dulu bila org tanya aku nak g mana, aku jwab : "nak balik penang da".lepas2 ni tak bley la jwab camtu da...aku kena jwab:"nak pegi penang".sebab for sure aku akan pegi penang for few days je...
tapi kalau da org perak tu buat je la care org perak ye dak!hahaha...mane tau...pas grad nnti pnjang rezki aku sampai ke penang pulak...bley la men ombak kat tepi laut lg...n maybe dat tym aku da berdua dgn hubby tercinta...hahaha....
hurmmm...aku taktau nak cite ape pasal penang...aku stay kat bayview batu feringhi seramai 14 orang!hahaha...suma dok 1 family room.so stiap mase tuh,bilik tu riuh ngan sore budak2 menjerit,nanes,gelak...sore orang2 tua bersembang...n bila malam,sore dengkur yang berlawan2....hahahha...sempat buat a lot of beach activities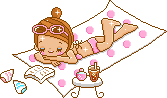 n gi pesta penang...family aku ni jenis suka shopping.jadi melawat lg ke plaza gurney yg da bukak wing baru for 1month++.yg ni aku sedey ok!aku gagal lagi nak pusing gurney tu sampai abes wing baru!!!n aku tak shopim sgt pon...[simpan duet nak tunang]

...thanks to abah n mummy yg belikan aku sport shoes nike n heels carlo rino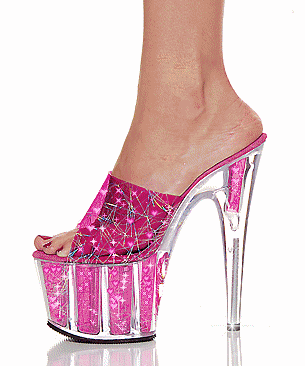 nak g practical...[sbb tu duet aku tak luak]...ngehngehngeh...
aku tak tangkap banyak sgt gambo...adela a few...

aku lebih banyak
capture moments pakai kepala
.biar aku store byak2 dlm kepala....after all,
i'm leaving penang wif a suitcase of memories
....n i'm
gonna miss penang a lot
...