yes.i bought the stroller already.
at first i asked z to find d stroller in KL.
but after making a few phone calls,
the model that i want is out of stock for black color.
so i asked z to bank in to me so that i can try to find in ipoh.
oh,btw, i went to pantai pu3 today to take my family planning injection!
he.he.he.
so i went to BeBe shop behind JJ.
they have the model but it is display stock.
i asked the promoter to explain the features n all.
the condition is excellent as they just put it up for display.
sumore the stroller comes together with the head support for the newborn.
i called z n asked him whether i should buy it or not.
after a short discussion,
i decided to take the stroller.
i cant wait for the shops in KL to restock for black color!
tehee.
n yes!
now bb Zareef has his own stroller!
alhamdulillah.
if u remember this n3,
i planned to buy SCR stroller before this.
but rezeki bb Zareef,
with extra budget,
he owns the Maclaren Techni XT 2010.
i tried to put him in the stroller.
but he seemed uncomfortable.
1st time kot.hehe.
anak mummy jgn ngade ye.
beli mahal ni!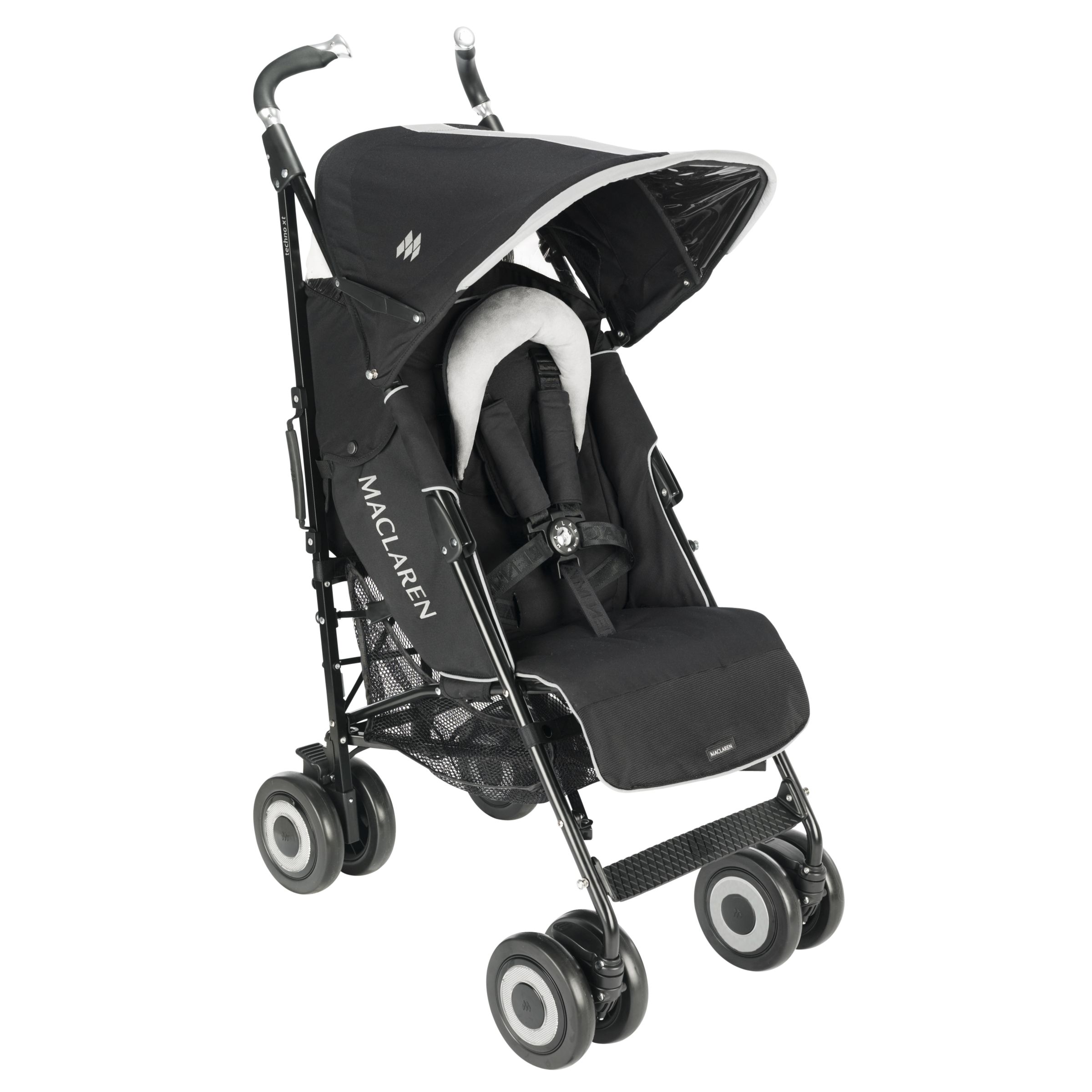 maclaren xt with head support