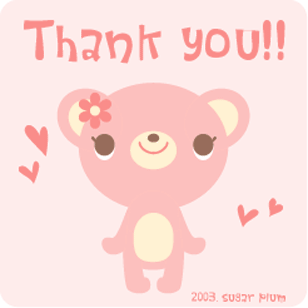 thank you to....

friends yg keep on calling and texting me asking abt my emotional status recently.
friends yg sudi take me out. fetched me from my apartment n sent me back. puncak alam-seri kembangan-shah alam-damansara-seri kembangan-puncak alam. jauh tu. tenkiu...isk. terharu.
friends yg offer tuk belikan hadiah for my bb. thanks babes~ :)
friends yg mahu hang out with me n my tummy.
families yg keep on calling n texting to check my condition like every few hours. :)
husband yg belikan makanan, served right in front of me with d drinks. buying food stock, washing the dishes and run the house chores for me.[not to forget d sweet lavender on top of d tv.haihhh.comel sgt kot.smpai terpakse senyum n nanges at d same time]
thank you.
p dot s: salam maulidur rasul :)